You can buy, sell, and trade cryptocurrencies on cryptocurrency exchanges. You can't buy or sell digital assets unless you have access to a cryptocurrency exchange. There are, however, several alternatives.
Nonetheless, this does not imply that any cryptocurrency exchange is trustworthy. If you ask any experienced crypto OG or trader about their first Bitcoin purchase, they're likely to tell you about how they lost a lot of money and time dealing with inept, buggy, or simply costly exchanges in the beginning. Learning how to distinguish the wheat from the chaff takes time, but you've come to the right place.
This article will teach you how to choose the best cryptocurrency exchange for you right away.
What to look for when selecting a cryptocurrency exchange
You should think about a lot of things before jumping into some random exchange that someone suggested. Exchange security, liquidity, fees, history, markets, and user experience are among the most relevant. It may take some time and effort to find the right cryptocurrency exchange for you, but it is well worth it.
Reading expert reviews is one easy way to do so. Follow this link to see our top exchange reviews and comparisons.
It's also crucial to understand the difference between crypto-to-crypto and crypto-to-fiat exchanges. Only cryptocurrency pairs are listed on crypto-to-crypto exchanges, while fiat-to-crypto exchanges allow you to buy and sell cryptocurrencies using dollars, euros, pounds, yen, and other fiat currencies.
What is the easiest way to choose the best cryptocurrency exchange?
Bear in mind that your mileage can vary when choosing an exchange. You may want to look for an exchange that supports unique altcoins, trading pairs, and other features including margin trading or over-the-counter (OTC) transactions.
Once you've found an exchange that meets your basic requirements, look into the following aspects:
Safeguarding Cryptocurrency:
By far the most critical aspect of any exchange is security. Your funds could be stolen if an exchange is insecure, rendering all other benefits it provides useless. No one wants to lose capital, so consider the following factors in this regard.
Technology: — The web address for the exchange should begin with HTTPS. — Stay away from HTTP links. It can use two-factor authentication for login protection (username and password plus a piece of information only you have).
— Customer funds should be held in "cold storage" offsite.
— Additional security assurances include auditing services that track exchange activity 24 hours a day, as well as SMS and email notifications.
— To ensure optimal protection, whitelist your IP address or withdrawal wallet addresses.
Aspects of law: It's best to use an exchange that's based in the same country as you are, as this will make it easier to keep up with regulatory changes. However, other exchanges in other countries can also be used. It's worth noting that certain exchanges only help a small number of countries. Some exchanges may insure their assets, which means you may be reimbursed if they lose your money.
Transparency: — Is the exchange transparent about its founders, headquarters address, and team members?
— Transparent exchanges often make their cold storage address public or provide other ways for users to check their reserves, such as audit details.
In either case, don't leave your funds on any cryptocurrency exchange for any longer than is absolutely essential. Just keep the money you'll need for trading. The majority of exchanges serve as honeypots for hackers. Hackers devise the most complex methods to steal exchange users' funds because they must hold a large number of digital assets in one place. As a result, it's best to keep the rest of your bitcoin in your personal wallets. (You will learn more about Bitcoin wallets by clicking here.)
When learning how to pick a crypto exchange, there are a few other things to think about:
Liquidity: The more liquid a given exchange is, the higher the trading volume is. Liquidity allows transactions to be completed more quickly, conveniently, and without having to deal with market fluctuations. Check to see if an exchange provides "locked-in" pricing, which guarantees you the price at the time of your purchase, even if it does not settle right away.
Be mindful that liquidity for different trading pairs can vary. For example, it can be high for BTC/EUR but low for BTC/GBP. Here you can see which exchanges have the most trading volume.
Fees: — Examine all of the fees that an exchange levies. They're normally less than 1% per trade, and they'll go down as the trading volume grows. — Examine the withdrawal charges. Some exchanges have a reputation on charging exorbitant withdrawal fees for such altcoins. — Examine the deposit fees as well. Many exchanges provide a fast and easy way to buy cryptocurrencies with a credit or debit card, but such transactions are usually accompanied by a 5% or higher charge.
User experience: — If anonymity is important to you, you probably won't want an exchange that allows you to disclose too much information about yourself; — Is the user interface on both a desktop and a mobile device clear and easy to use?
— What do other users have to say about the advantages and disadvantages of a particular exchange, the service it provides, and so on? Check out Bitcoin Reddit or Bitcoin Forum for group boards.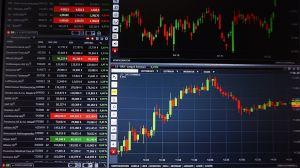 Cryptocurrency exchanges and brokers that we recommend
In the aspects listed above, most exchanges vary from one another. Some are made for novice traders, while others are made for experienced traders with a lot of money.
Nonetheless, the following are some of the strongest cryptocurrency platforms:
Binance is the largest cryptocurrency exchange in the world, offering a diverse range of cryptocurrencies.
eToro is a great place to start if you're interested in both cryptocurrencies and conventional financial instruments.
BC Bitcoin is another excellent trading service for new cryptocurrency investors looking to invest larger amounts of capital.
Bitfinex is a seasoned and institutional investor-only exchange.
Kraken is a great cryptocurrency exchange for both newcomers and seasoned investors.
HitBTC is a crypto-to-crypto platform that offers the widest range of altcoins.
Bitstamp is a fiat-to-crypto exchange where you can purchase cryptocurrencies such as Bitcoin (BTC), Ethereum (ETH), Litecoin (LTC), Ripple (XRP), and Bitcoin Cash (BCH).
Bittrex is a cryptocurrency exchange with a diverse range of altcoin markets.
KuCoin is a crypto exchange for small-cap coins and tokens that is user-friendly for beginners.
Poloniex is a user-friendly crypto asset exchange that offers over 60 different assets to trade.
BitMex is a cryptocurrency futures and perpetual contracts trading site.
Coinbase is a user-friendly gateway exchange that provides one of the quickest methods for purchasing cryptocurrencies.
For those who want to take their trading to the next stage, Coinbase Pro is a more advanced version of Coinbase.
Please see our comprehensive reviews for full reviews of each trade.
It's also worth noting that rates on various exchanges vary. The best sell/buy rates can be found here.
Buying and selling bitcoins in a different way
If you can't open an exchange account or your access to cryptocurrency trading is limited for whatever reason, you can use services like Local Bitcoins to meet people in your area and buy Bitcoins or other cryptocurrencies offline.
Using a Bitcoin ATM is another choice. At Bitcoinatmmap.com, you can find a map of Bitcoin ATMs.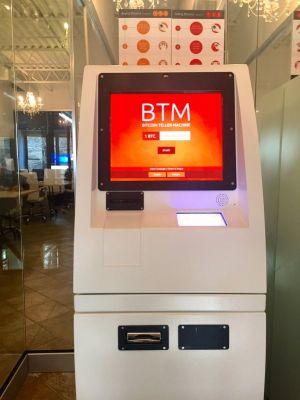 Keep in mind that Bitcoin and its infrastructure are still in the early stages of development, so things could change at any time. Many decentralised exchanges are already in the works, and many cryptocurrency analysts say they will completely replace conventional exchanges.
Furthermore, new laws may be enacted, as well as new technology or issues. So keep up with the news and stay informed. Everyone's best Bitcoin or cryptocurrency exchange is different, so do your own study and stay safe while doing so.
Read More: Ethereum Is Going To The Moon | Keep An Eye Out For This Crypto Coin